First LFH Series virtual learning session!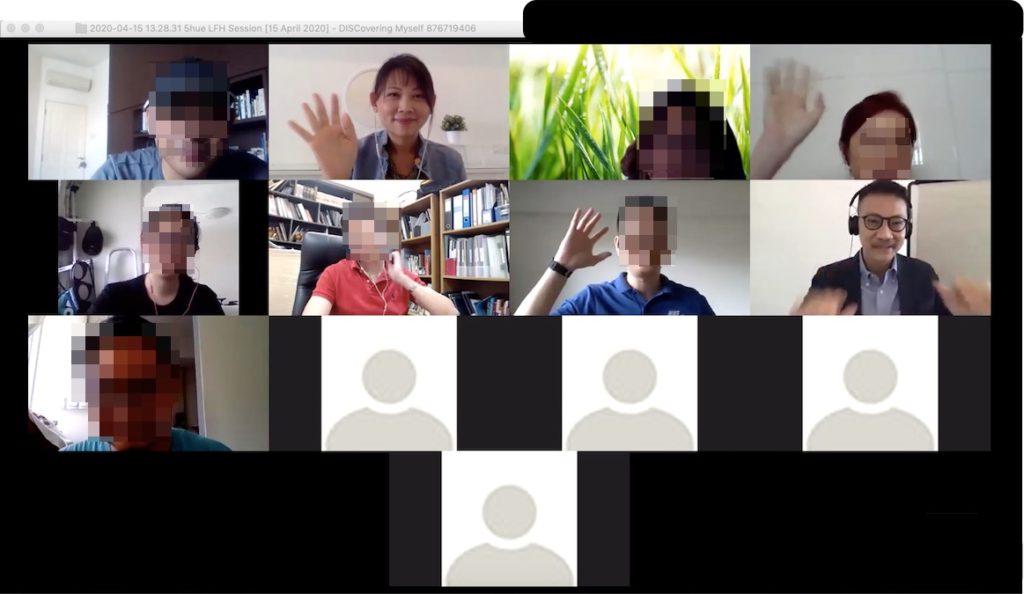 It was an afternoon of making new friends and learning about ourselves using D.I.S.C profiling tool. There were 13 of us and we came from different industries and countries.

We had good discussion in the main session and the breakout rooms around these topics.

From the participants after the session:
Now I understand how different D.I.S.C profile react and cope at home and work differently. It helps me to understand why my staff behave the way they do during this period of working from home.
This session has helped me to manage my expectation of my staff while they work at home. I need to learn to give myself and others the space to pace as their physical working environment has changed during this time.
My takeaway from this session is the realization that different D.I.S.C profile view situation differently and they communicate differently. This explains why there are more miscommunications during this period especially when we use more text and voice.
I like the last part where the facilitator shared about 'Next Step after Circuit Breaker'. Now that most of us are slowly getting used to WFH and processes at work have been adjusted. This section is a reality check for me – what would it be for me when I go back to the office after CB. Food for thought for me.

Upcoming LFH Series:
Find Your Flow, Enjoy Your Work, 22 April @ 2pm
Happiness Advantage in Disruptive Times, 29 April @ 2pm
Developing a Growth Mindset, 6 May @ 2pm
Currently, all our virtual learning sessions are fully sold out. If you like to be on waitlist, please email us at enquiry@5hue.com.

Click https://5hue.com/VLT/ for more information.

Stay safe and stay connected!



Edwin Sim
Learning Strategist